Share Berlin approached me in time for their Kaufen Hilft campaign, which focused on social consumption and its impact. They needed an illustrative visual to capture the essence of the campaign- a vortex of topics about consumption and its impact, taking place at the creative pop-up space " Das Goldene Haus' at Jannowitzbrücke in Berlin-Mitte. There were concerts, live street art, and everything about social consumption, social impact, and social lifestyle. My illustrative work became a large-scale mural, indoor billboards, and out-of-home posters.
Share GmbH
Berlin, 2021

Mural at Mühlenstraße 6, East Side Gallery, Berlin
implemented by XI DE SIGN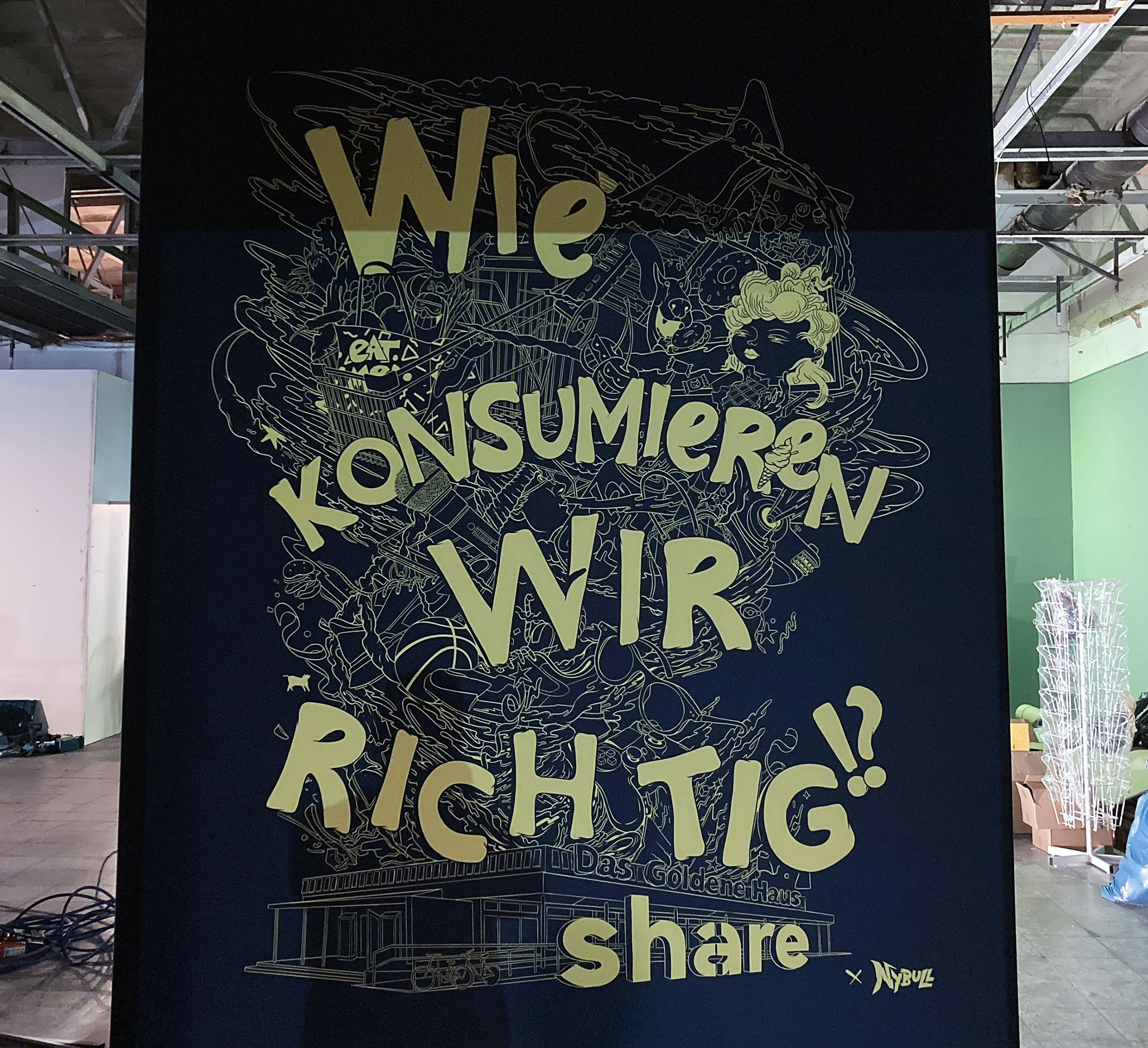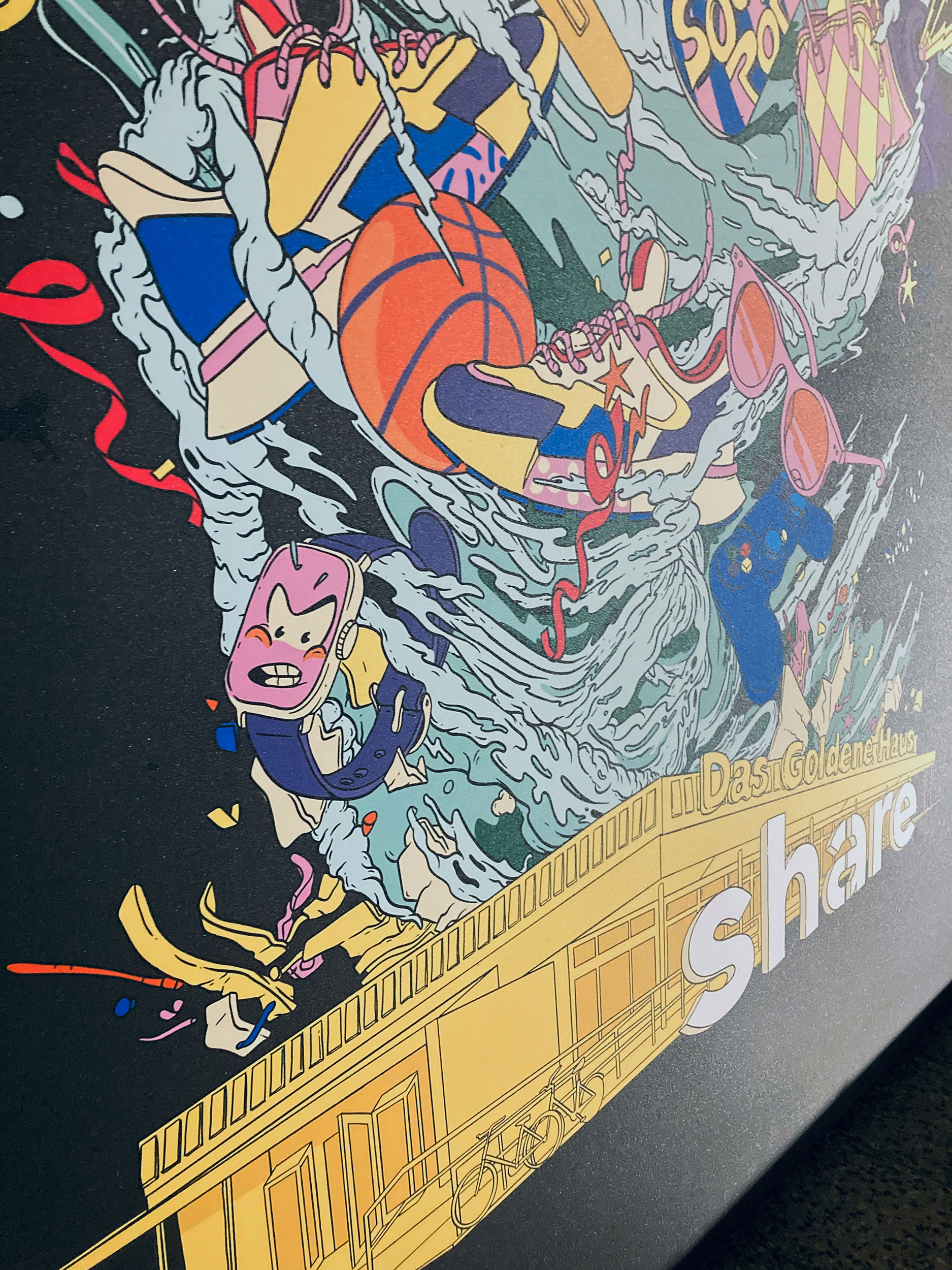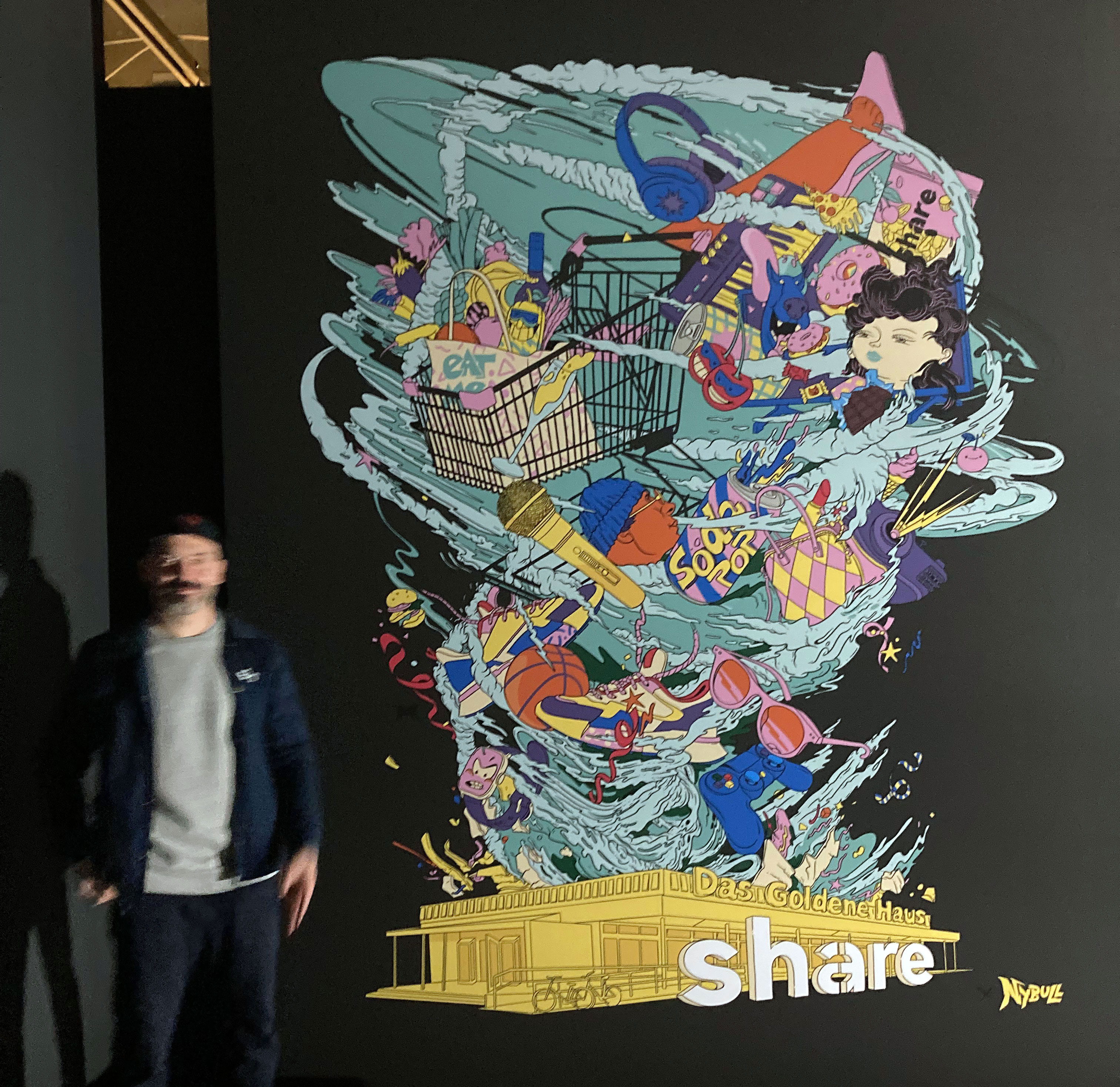 Out-of-home posters through Berlin.